New
Nothing new for this week.
Improved
Web Orders List Ease of Use

Updated the
Orders
module (Products > Orders) List page so that after viewing the details of a web order and returning to the Orders list, the page automatically scrolls to the last order viewed. We have also added a visual indicator to the left of the last order viewed. This update helps save time in finding where you were on the Orders list page.


Moda | United Notions

Updated the Moda catalog with an additional new products.


Rent to Own List Page

Cleaned up the RTO list (POS > Rent to Own) so that closed/completed contracts don't show information that doesn't apply to them. Things like Next Payment Date and the Pay button are now hidden for those contracts.


Rent to Own Maintenance / Protection Tax

Cleaned up the user interface where you add tax to maintenance and protection fees.


Rent to Own Schools

We now allow for school districts to be saved without having to put a school in as well when creating an RTO contract.


Product List Page Load Time

In order to improve the load time for the product list page (Products > Products), we have made a change which will only load the first fifty items before searching or filtering. From there it will behave similar to what it did before, with pagination. We also now load products based on the most recent created.


Open Products in New Tab

While browsing products on the website, web customers wanted the ability to open products in a new tab. Previously, our system did not allow a "right click" on a product thumbnail. The image below is the pop-up menu after a right-click on an item in the online store.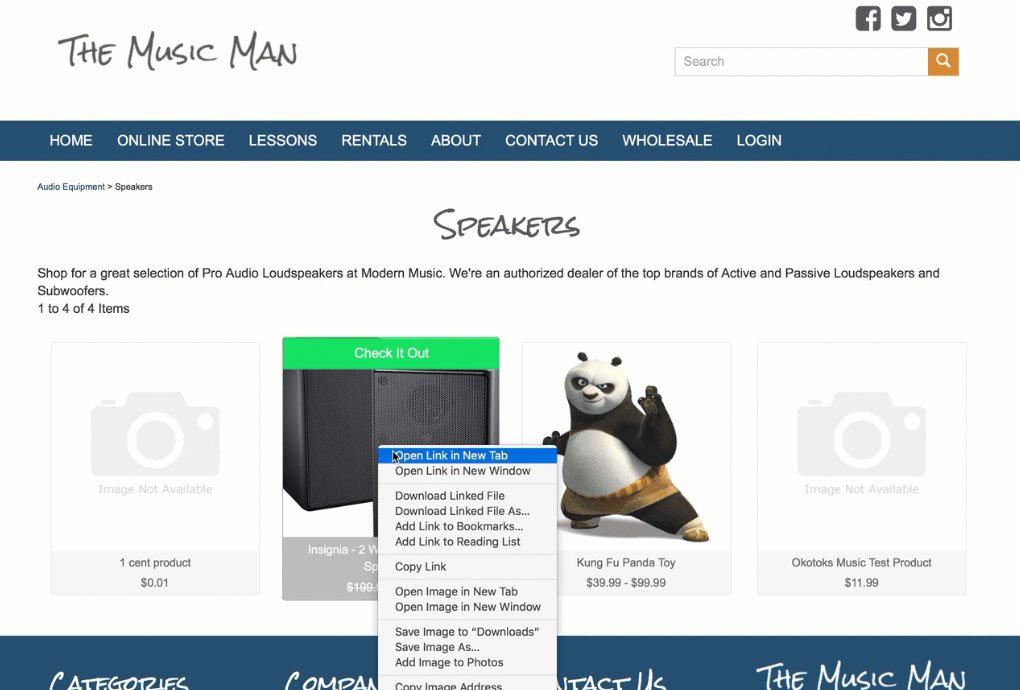 Fixed
Products

Fixed an issue where the product Edit page would be completely blank even though product data should be displaying.


Special Orders

- Fixed an issue where the 'View Special Orders' button sometimes wouldn't load the popout panel.
- Fixed an issue where products that weren't part of any special orders would show up in the 'View Special Orders' popout panel.


Marketing

Updated the marketing emails and marketing landing pages to no longer include products that have no inventory
.

Web Orders

Fixed an issue where rounding on yardage products could cause the capture amount to be a penny higher than the authorized amount, which resulted in the inability to capture the order.


Product List

Fixed the
Product Status
filter to have
Active
be the default selection as well as fixed the
Any
option to actually display products with all statuses.