New
Web Transaction Reward Points
Reward points are now accrued for web transactions. Reward points are only given after the funds have been captured. The rewards will be associated with the email address used to make the purchase.

Rewards Navigation
Added a navigation item to the website for those that have Rewards and Customer Login enabled. Once a customer logs into the website they will see "Rewards" in the drop-list from the "Account" navigation item.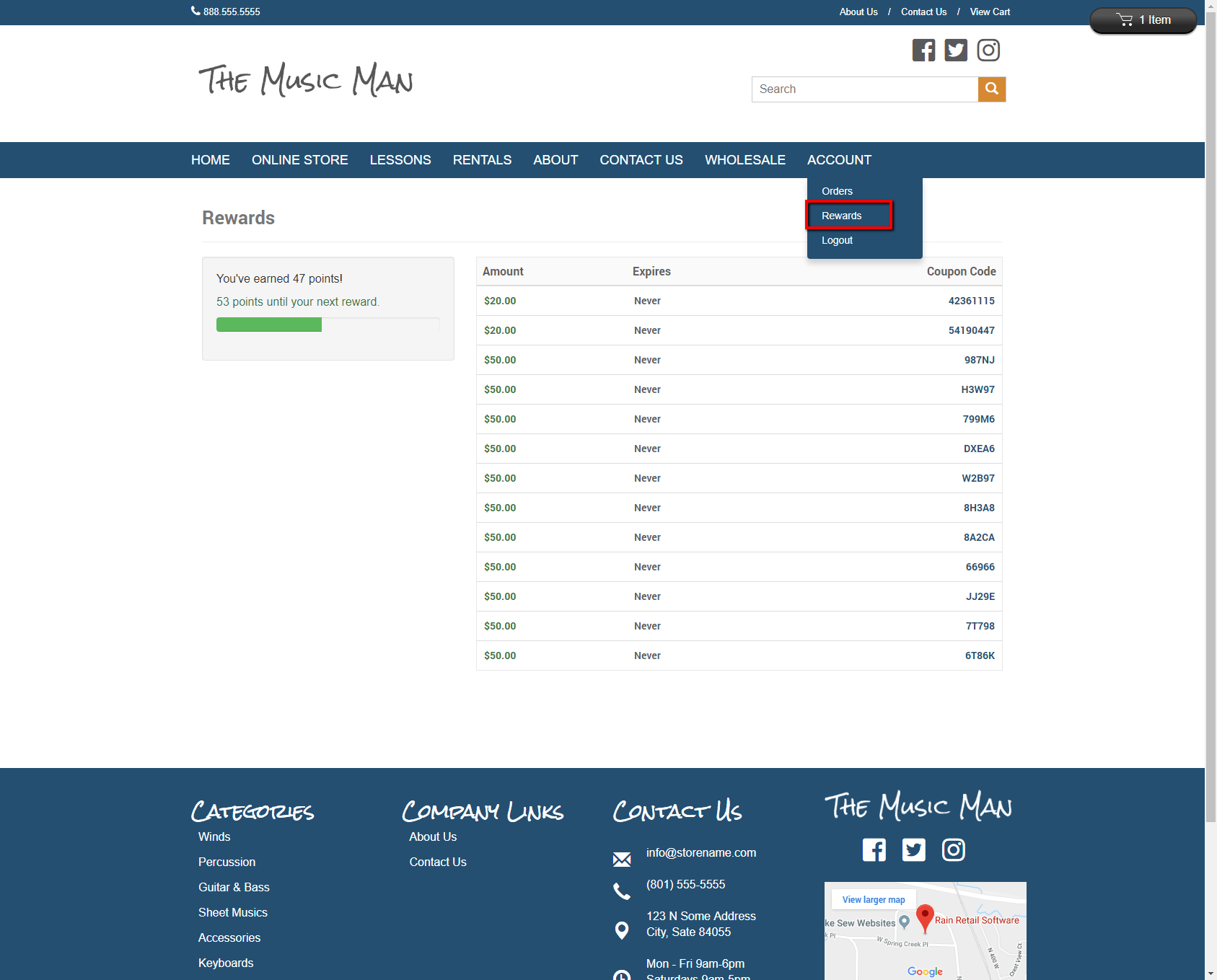 Improved
Nothing new in this area for this week.
Fixed
Account Balance

Fixed an issue where changing a Register transaction's payment method to 'Account' would add both a positive and negative balance to the customer's profile.


Rent-to-Own Pop-Up Notification

Fixed a notification bug indicating that payment was required when a new contract was made when actually no payment was required.


Rent-to-Own Down Payment

Fixed an issue where the RTO down payment was pulling into the register as a line item even if it had already been paid.